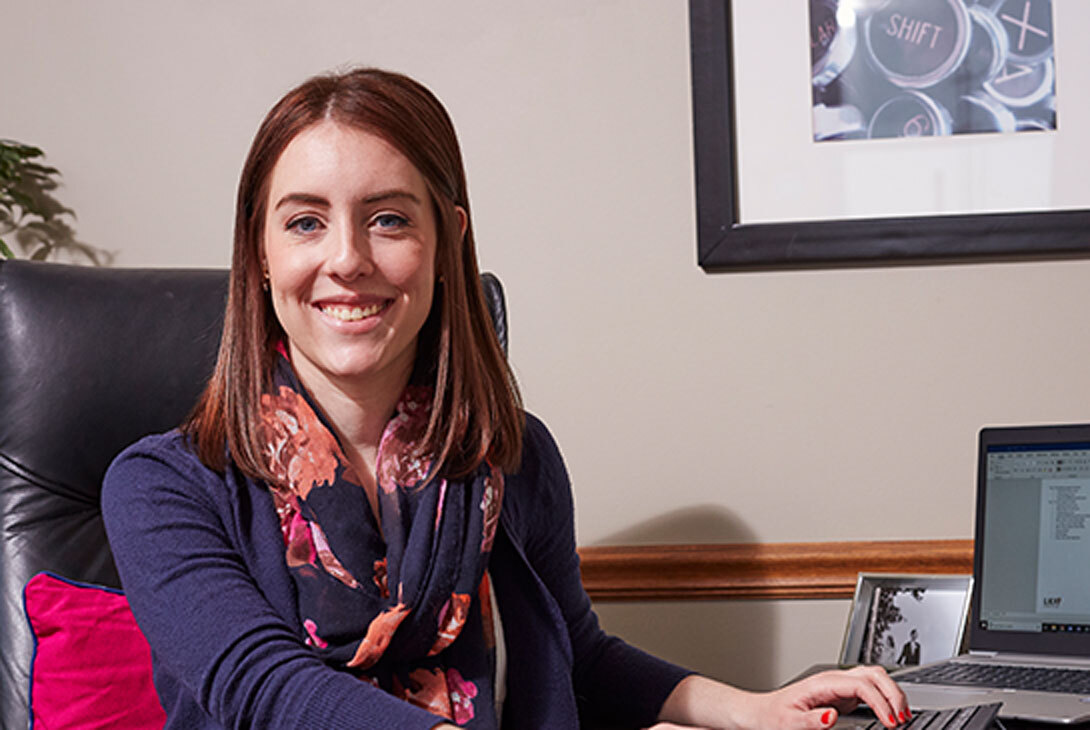 "Stick with the people who pull the magic out of you and not the madness."
Areas of Expertise
Project management, writing and content editing, social media, public relations, web management
Education
B.A. in Public Relations with a minor in Textile and Apparel Merchandising from Western Michigan University
Experience
With LKF Marketing since 2019, In marketing since 2013
Description of Duties
Alyssa is the type of person who always sees a positive in every situation. Friendly and welcoming, she is always eager to lend a hand and learn something new. In fact, discovering so much about the community is one of her favorite things about working at LKF. She enjoys getting to know new things about our clients and the important roles they play in the community in her day-to-day duties as well as being a part of telling our clients' stories.
Organized and creatively inclined, Pinterest is Alyssa's dream realized. She loves being able to categorize all of her favorite images and refer back to them for inspiration later. Her approach to work and marketing is much the same. Drawing on her education and experience, Alyssa is great at pulling an idea out of the vault and reimagining it with a new focus or look to ensure that our clients' projects are both engaging and inspired.
Fun Facts
In college, Alyssa studied both interior design and fashion design, but she could never quite seem to make what was in her head come to life. She readily admits that she can't draw a straight line and is not great at spatial relations. Since communications was always her other love, she decided to follow that path instead and we are sure glad she did!

In addition to being drawn to colors, patterns, and textures, Alyssa also loves sparkle. She collects glittery objects, specifically sparkly deer figurines.
Alyssa and her husband Neal live in Kalamazoo.