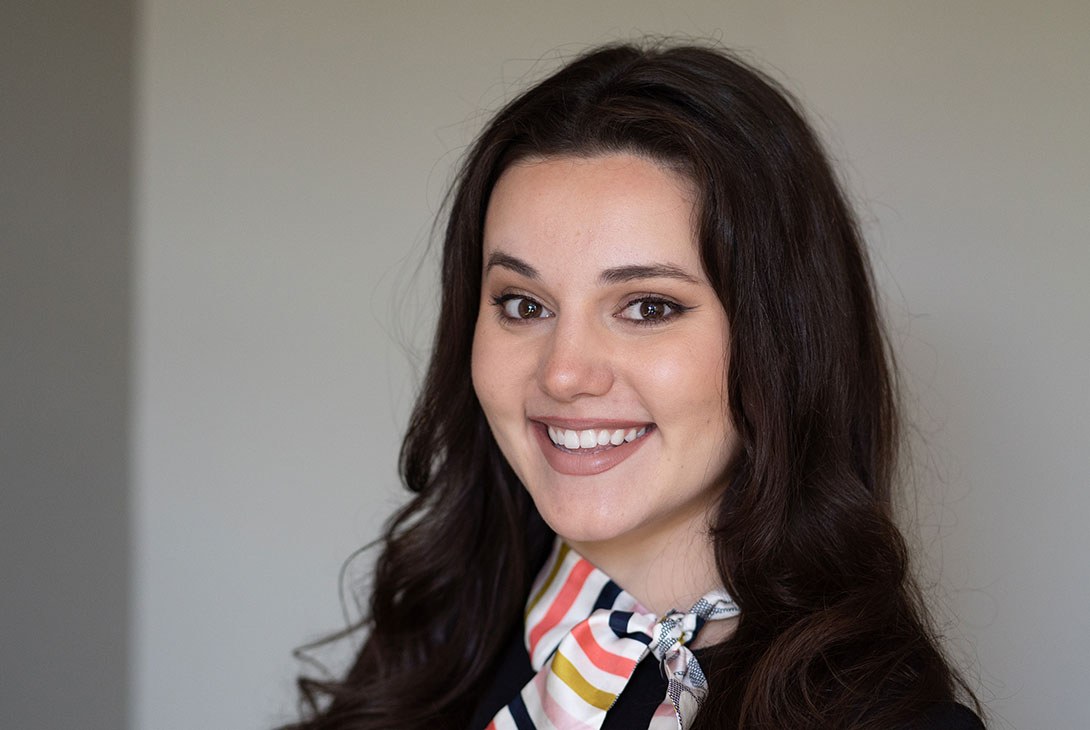 "Rejoice always!"
— Thessalonians 5:16
Areas of Expertise
Client services, editing, content creation, project management, public relations, social media management, analytics
Education
B.S. in Business Management, Master of Business Administration from Trine University
Experience
With LKF Marketing since 2020, In marketing since 2018
Description of Duties
Ashley aspires to be the "brunette Elle Woods," and that means facing each day with unwavering positivity! When she visited the LKF team as part of her interview process, we were impressed not only by her ability to withstand the onslaught of questions, but also by her passion for small businesses and creative mindset.
Never one to shy away from a challenge, Ashley's day-to-day workload includes moving along multiple client projects, drafting proposals and marketing plans, researching social media trends, managing content calendars, and preventing the Account Executives' collective hair from catching on fire.
The supportive demeanor and sense of detail that Ashley displays is a natural fit within LKF's hardworking yet fun-loving office atmosphere and we are excited to have her on board.
Fun Facts
Despite two knee surgeries on her left leg—ouch—Ashley was a cheerleader in middle school, high school, and college. If that doesn't speak to her dedication, then the 28 girls she recruited as members of Gamma Phi Epsilon sorority certainly does!
As far as hobbies are concerned, Ashley is always game for an afternoon of crafting—or as she calls it, "crafternoon." She also enjoys experimenting with different makeup looks and exploring downtown Kalamazoo's bar and restaurant scene.
A native of Kendallville, Ind., Ashley currently lives in Kalamazoo with her husband, Frank, and their son.