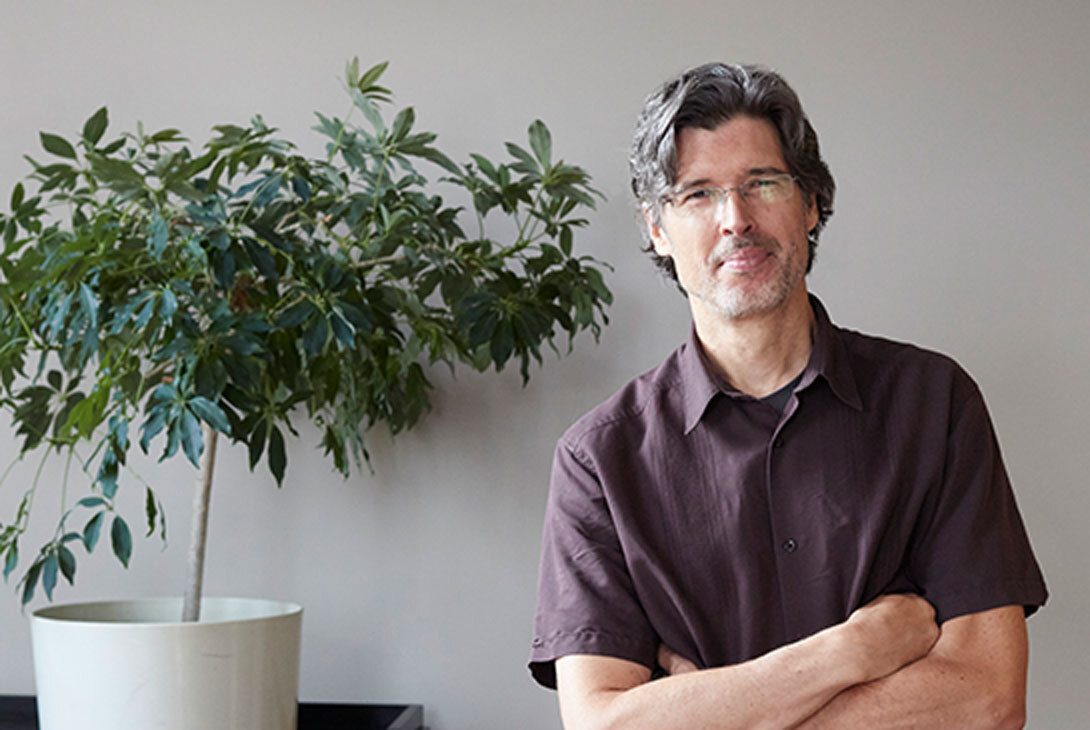 "Before you play two notes, learn how to play one note. And don't play one note unless you've got a reason to play it."
— Mark Hollis
Areas of Expertise
Web programming especially HTML, CSS, PHP, Javascript, Ajax; database; ecommerce; audio recording and editing
Education
B.S. in Computer Science from Western Michigan University
Experience
With LKF Marketing since 2006, In programming and web development since 1995
Description of Duties
Few can resist Brian's dark, wavy hair and smoldering eyes, but don't let those pretty boy good looks fool you. Beneath his Adonis-like exterior lies the mind of a programming genius. Brian seems to be hard-wired for writing code and helps LKF move toward the future every day. Largely self-motivated and self-directed, he willingly takes on some of our most difficult and complex projects and makes completing them look easy. What a smart fellow!
Brian knows what he is doing, admits when he doesn't, and learns if the opportunity is given to him. He may not be able to answer a phone or use a microwave, but he sure does put together a mean website. Who built that amazing CMS tool anyway?
Fun Fact
Brian is on a never-ending path to personal growth and enlightenment. Inspired by nature, Buddhism, Sufism, Christian Mysticism, and Native American teachings, Brian has dedicated several years of life exploring different avenues of spiritual fulfillment.
His long journey has included decades of meditation and participation in Native American sweat lodge rituals. Thanks for making LKF a more peaceful and centered place to be, Brian. Namiste.