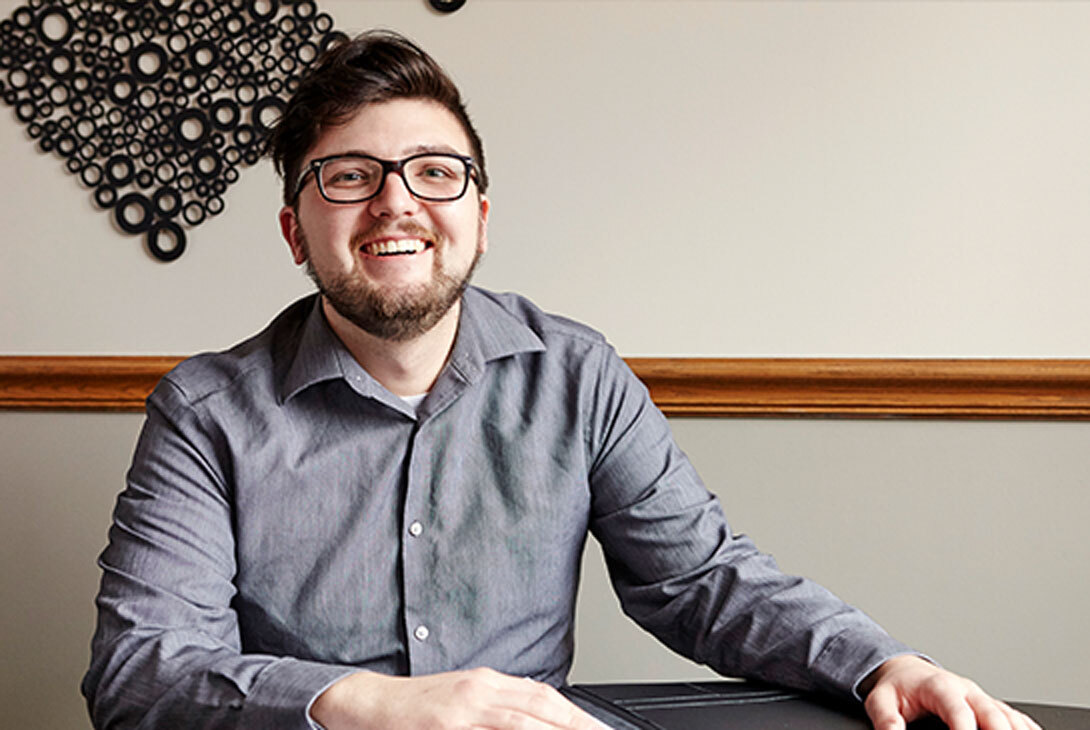 "You gotta be really careful what you bite off. Don't bite off more than you can chew."
— Ozzy Osbourne
Areas of Expertise
Project management, media buying and scheduling, analytics, web management
Education
B.B.A. in Advertising and Promotion from Western Michigan University's Haworth College of Business
Experience
With LKF Marketing since 2017, In marketing since 2015
Description of Duties
Dylan's desire to help out wherever and however needed goes much further than his "Account Manager" title suggests. Confident under pressure and available for statistic analysis or media planning input at a moment's notice, Dylan's eagerness to learn all the ins and outs of LKF's business approach has turned him into a marketing Swiss Army Knife!

When he's not analyzing and pulling reports or assisting with media placements, Dylan pitches in where needed to help account executives keep their projects moving by researching, proofing, posting, and whatever else needs to be done.
The additional energy and enthusiasm Dylan brings to the agency helps our account executives to concentrate and move work through the agency more quickly and efficiently.
Fun Facts
Dylan is our resident musician. He has played drums since he was 9 years old and was previously in a punk band that played basement shows. With the days of punk behind him, Dylan now enjoys listening to records and attending music shows as a viewer. He is also a big fan of hiking and camping in Michigan's many awesome, scenic spots.
Some of his concert-going experiences are even infamous. When Dylan was 10 years old he went to an acoustic Jon Bon Jovi show. As he was walking out, Dylan stuck his hand out and accidentally slapped the rocker across his face.
Looking back, Dylan said, "He was very perplexed. I hope he remembers."