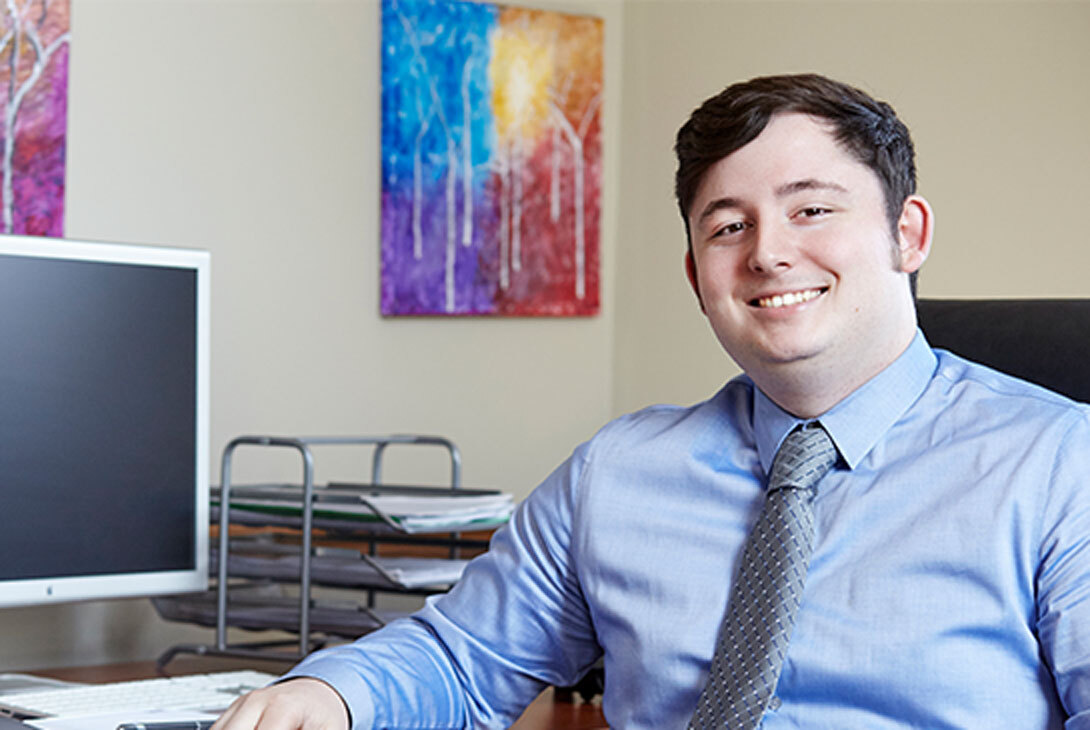 "The race is long."
Areas of Expertise
Writing, editing, event planning, client services
Education
B.A. in Professional Writing as well as Comparative Cultures and Politics from Michigan State University
Experience
With LKF Marketing since 2018, In marketing since 2017
Description of Duties
Jack learned early on as he was interviewing at LKF that we are a work hard, play hard team when we started trying to come up with a nickname for him before he was even hired. To date, top choices include Gould-en Eye (think James Bond), Jack Attack, and Jack-in-the-Box, but the most frequently used is "I Love Goooooould!" (try it again in your best Austin Powers villain voice). In addition to inspiring a litany of nicknames, Jack contributes as a member of LKF's support staff.
Jack's day-to-day tasks include compiling web and Google Ads reports, drafting and proofing copy, researching, assisting with web team projects, and providing excellent client care. He's always eager to learn a new skill or jump in on a new project. We appreciate his attention to detail and willingness to ask questions in order to get the job done as requested and on time.
Whether he's making beta edits on a website in development or preparing documents for a client meeting, Jack is always dedicated to giving his best effort. That's why we're so glad he joined the LKF family!
Fun Facts
As most people know, the LKF team is largely made up of women, but Jack holds his own at our estrogen-fueled, family lunch table. He rolls with whatever topics come up in conversation remarkably well especially in light of the fact that he only has a brother and no sisters!
Jack's the kind of guy that you would be confident in taking home to meet your parents, but don't get any ideas, ladies. He and his girlfriend Katie have been together since 2015.
Originally from Grand Rapids, Jack moved to Kalamazoo after college. In his downtime, he enjoys playing video games as well as watching movies although he despises anything involving James Franco.