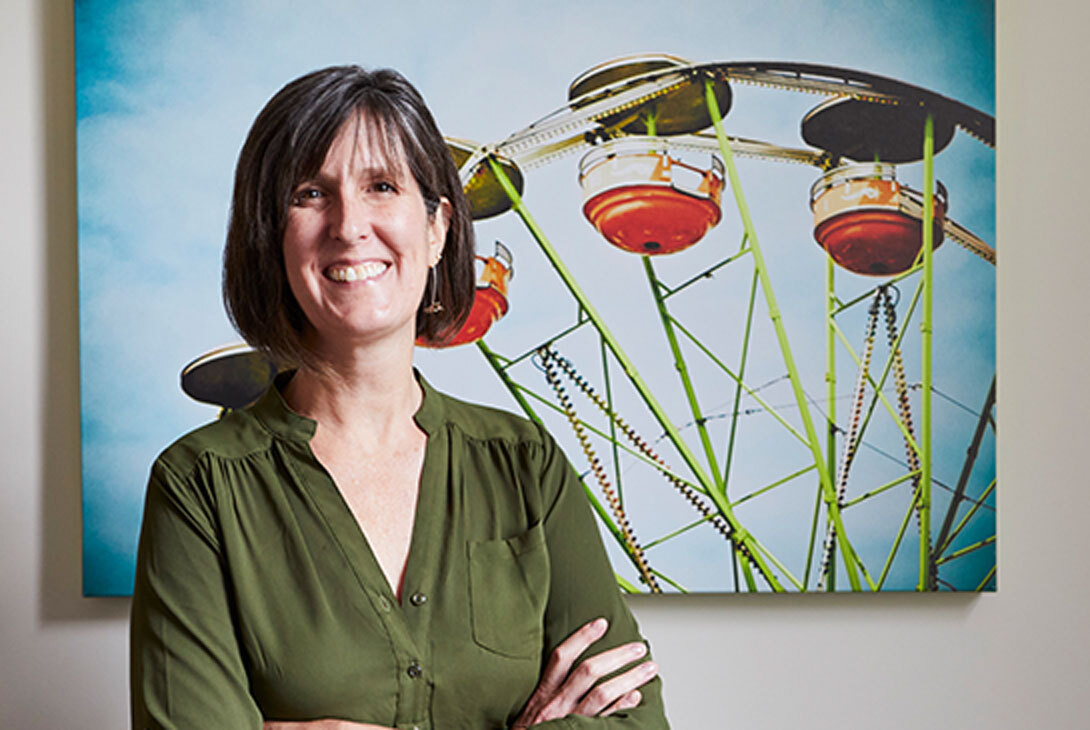 "Perfection is achieved, not when there is nothing more to add, but when there is nothing left to take away."
— Antoine de Saint-Exupery
Areas of Expertise
Collaborative creation and direction, conceptual design, brand development, brand maintenance, web design, interactive tool design, experiential design, quality assurance, project management
Education:
B.A. in Graphic Design and Industrial Technology Engineering from Central Michigan University
Experience
With LKF Marketing from 1993-2012 and back since 2016, In design and marketing since 1991
Description of Duties
Jennifer is the creative glue of the agency. Certain people have personalities suited for this business. The stress, the annoyances, the headaches, Jennifer rolls with it better than most and hasn't strangled anyone (that we are aware of anyway).
Although exceedingly enthusiastic about each new project that crosses her desk, she restrains her excitement long enough to read every word of the marketing strategy and creative platform to completely understand the client, industry, and audience. Once Jennifer dives in, she delegates tasks like a pro and provides expert guidance to the creative team to get the right results delivered on time. Though not afraid to push the envelope or think outside the box, she is ultimately concerned with the quality and message of the final product. In short, Jennifer makes sure LKF pumps out the best work possible. Thanks for making us all look so good!
Fun Facts
Originally from Bridgeport, Jennifer lives in Kalamazoo with her husband Dave and their furry, four-legged child Rosie. She's an active person who enjoys gardening, cooking, biking, hiking, running. Although not currently flying, she does hold a private pilot's license which keeps her looking up into the clouds.
While not quite a lifer, Jennifer has a long history with LKF. She originally joined the agency in 1993 as a Graphic Designer and worked her way up to Creative Director. From June 2012-June 2016 she enjoyed a four-year sabbatical as Owner/Designer of Hauschild Design, her own marketing consulting firm, before returning to serve as Creative Director for LKF Marketing a second time.
We're glad to have her back. Game on!