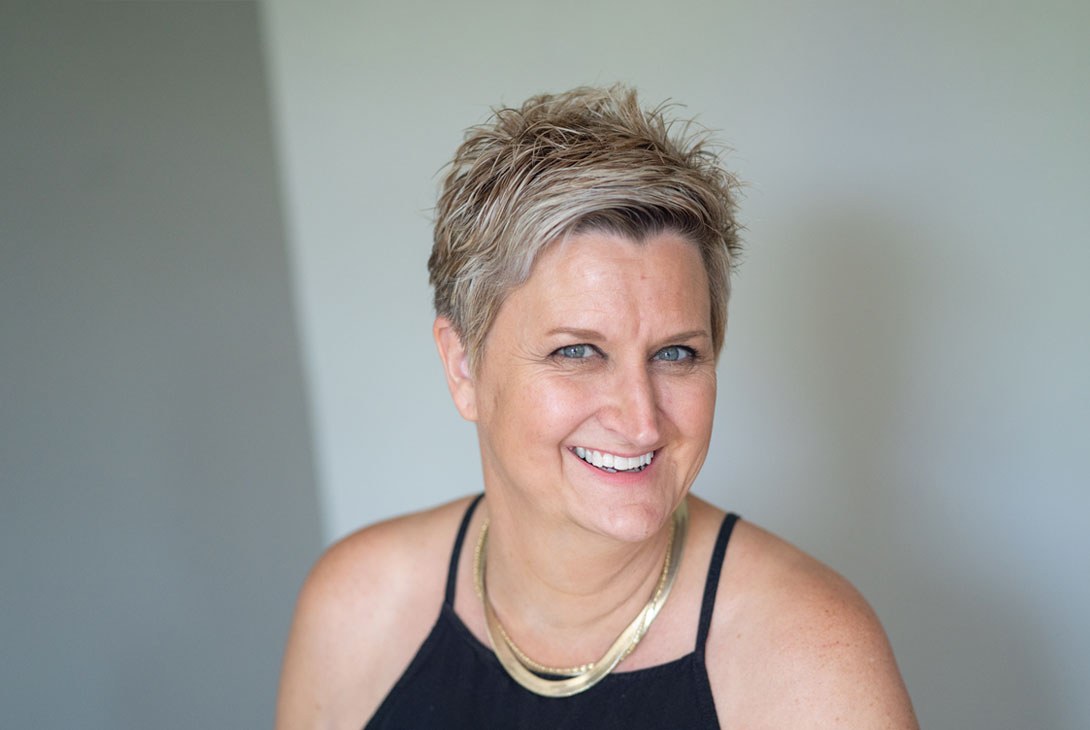 "Prepress people never die… we just inch away."
Areas of Expertise
Print and digital design, collateral materials, concept creation, project management, quality control and inspection, brand management
Education:
A.A. in Graphic Design and Fine Arts and A.S. in Prepress from Kalamazoo Valley Community College
Experience
With LKF Marketing since 2018, In design and prepress since 1994
Description of Duties
Teri is the gatekeeper between LKF's creative department and vendors. She examines designs and projects prior to sending them to vendors for printing, reviews press checks for consistency and quality, and oversees overall brand cohesion in addition to assisting with graphic design development and edits.
She also has a background in fine arts including illustration drawings, hand-painting t-shirts, and hand lettering signs. Those skills eventually morphed into the field of commercial arts/graphic design in 1988. Teri started working for a local printing company as a graphic designer/prepress technician in 1994. She also served as an adjunct professor at KVCC for 12 years.
Teri's extensive background in fine art and prepress functions is an asset to the agency. Those experiences drive Teri to understand the whys and hows of processes as well as individual projects. From well-honed to new skills, she is always eager to share her expertise with the entire team.
Fun Facts
Born and raised in Kalamazoo, Teri and her family live a few blocks from her childhood home. She and her husband Eric have two children; a son named Stefan and a daughter named Carson. The four-some enjoys fishing - mostly catch and release - in Gull Lake from their small fishing boat, golfing, and playing pool.

Teri's personal hobbies include tending to the perennials in her backyard, drawing, and painting. She finds inspiration in a variety of forms from a walk in the woods to the graphic design work featured in the intro for "Anatomy of a Murder," which is one of her favorite movies.
A fine artist at her core, Teri is on a mission to find replicas of Venus de Milo and Michelangelo's David for her backyard. So far all the options have been too large and would most likely scare the herds of deer who treat her hostas as a salad bar on a daily basis!