By Heather Isch
There are moments in your career that remind you how much you love what you do. I had one of those moments at the official unveiling of Haymarket Plaza on Thursday, Sept. 16.
Watching the alley behind LKF's home in the Main Street East building transform into a networking and entertainment space over the last year or so has been exciting, but the Opening and Dedication Event for Haymarket Plaza filled my heart with joy!
It all started when Treystar asked LKF Marketing to help launch its newest project in early 2020. Our partnership guided Treystar in the development of branding, logo design, event planning, public relations, and identifying and aligning external stakeholders on shared messaging.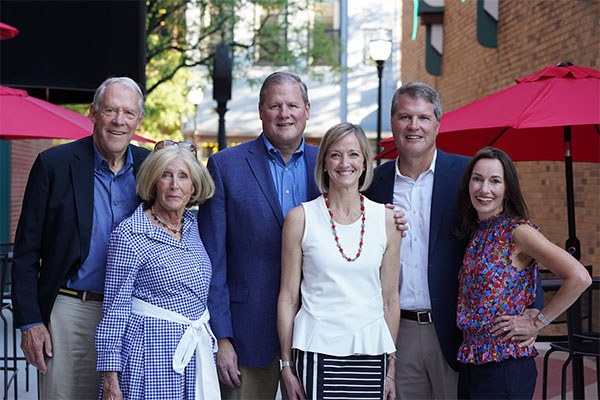 Projects are great when everyone brings their talents to the table. Thankfully, the Haymarket Plaza project included many passionate and talented individuals and organizations.
Collaboration happened at so many stages of this project. We also had the opportunity to bring many of our clients into the mix as partners.
I love helping clients solve problems. I love helping our community shine its brightest. I love relationships and telling stories about great people, great projects, and great solutions.
This project checked all those boxes for me.
The planning, thinking, and strategizing that happens behind the scenes is as much of a rush for me as the final unveiling of a completed project.
Last week, Haymarket Plaza was dedicated to the community. During a panel about placemaking, former City of Kalamazoo Mayor Bobby Hopewell spoke about the need for us to come together as a community, put aside our social media and our differences, and find common ground in venues like Haymarket Plaza.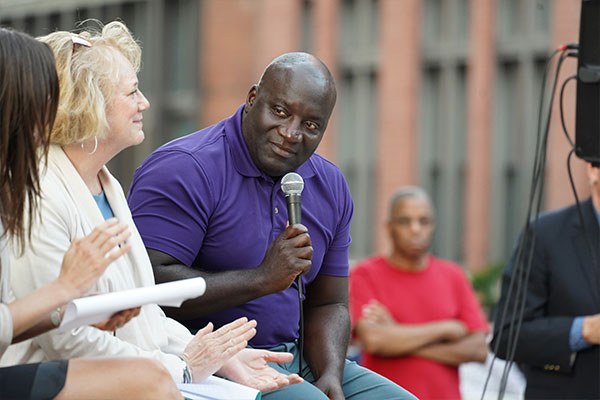 After months of top-secret planning, the event also ushered in the announcement that the Arts Council of Greater Kalamazoo will oversee operation and programming for Haymarket Plaza. The excitement in the plaza was palpable!
I can't wait to see that energy grow and what our community does with this space to propel artistic expression. Creative spaces and collaborations like this will ensure that our community doesn't become stagnant.
Look for me and the LKF team at the next #MeetUpAtThePlaza real soon!