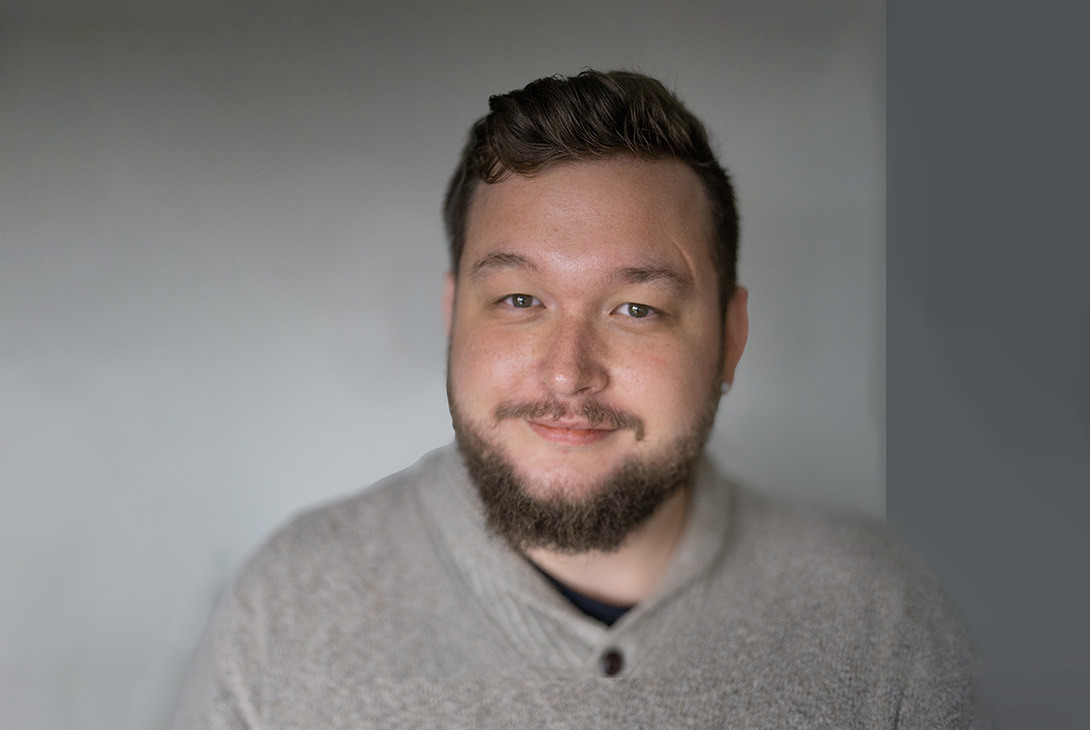 "You have to be committed to what you're doing. You have to not be afraid to be ambitious."
— Roxane Gay
Areas of Expertise
Print and digital design, collateral materials, concept creation, project management, quality control and inspection, brand management
Education:
Graphic Design Certification from Kalamazoo Valley Community College
Experience
With LKF Marketing since 2023, in graphic design since 2015
Description of Duties
Clayton, our self-pronounced "Pretty Picture Specialist", is part of our Makers team who­—you got it—make stuff for our clients! We'd like to claim that it's much more than mere "stuff", though. From creating beautiful identity and logo work to artfully selecting the colors and design elements of different printed, experiential, and web pieces, Clayton goes above and beyond to deliver quality art that represents our clients' brands to a tee.
Getting to help people and organizations communicate intentionally and effectively is what lights Clayton's fire. (Other sources of inspiration include new places, staring out the window on a road trip, city lights, and nature. 😉) Clayton thrives on the opportunity to make our clients' visions come to life and truly shine, making him an invaluable asset to our team!
Fun Facts
Life outside of work is full of adventure for the Grand Rapids native. Traveling, especially to all of America's national parks, is a top bucket-list item, of course. Reading up on history, visiting different cities and farmer's markets, watching competition reality shows, and taking care of his cat, Twiggy (who's named after a supermodel), also take up a good portion of Clayton's time.
Rumor has it you can spot Clayton singing his heart out at one of the many karaoke hot spots in Kalamazoo on the weekends… Now that's something we'd like to see!